Corina Georgiana Ungureanu
Born: 29. August 1980
Hometown: Ploesti (began gymnastics in her hometown,
later she trained at Buchurest for a long time together with Alexandra
Marinescu, Claudia Presecan, Mirela Tugurlan and Alexandra Dobrescu)
First I heard from this gymnast was end of 1993 when she competed in a Juniormeet in France. She was first on beam (tie with 3 other gymnasts).
In 1997 she was a Member of the Romanian Team for the ITC (competing 3 events) and the Lausanne Worlds.
In 1998 at Europeans she became the Goldmedalist on Floor her biggest succes in her career (she didn't compete AllAround). At Goodwill Games she earned Bronze on beam and floor.
In 1999 she competed in different Dual meets for Romania and ITC again.The World Championchips in China was her last competition, she gave her retirement after these championchips and posed for the Romanian issue of Playboy.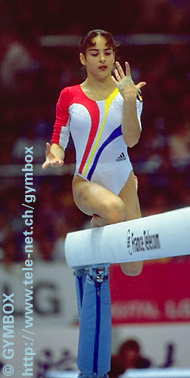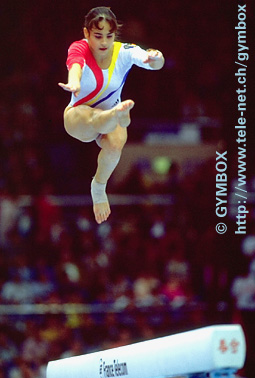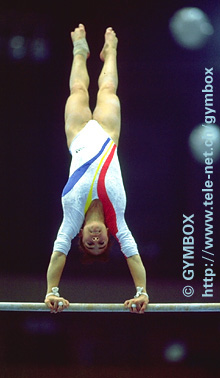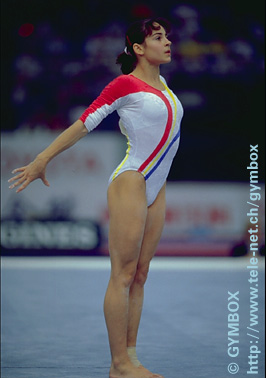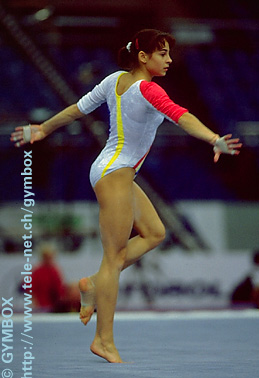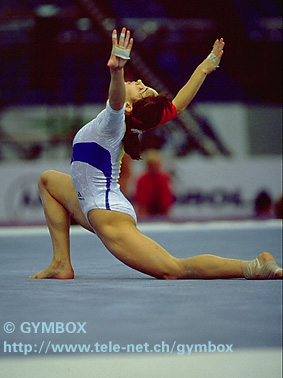 Pictures gallery shows Corina at Worlds 99.