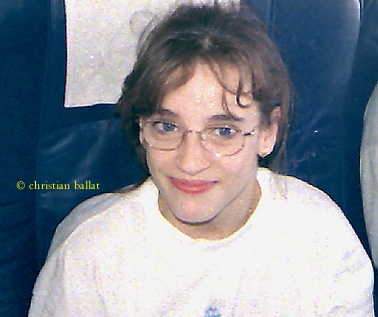 Rebeca Toledano
Born: September 5th,1981
Hometown: Madrid
Coached by: J. Carballo / L. Guisano
In 1998, Rebeca placed 6th on bars apparatus final at Europeans in St. Petersburg (9.650). She didn't compete in the AllAround Competition.
She was injured for a long time and often just competed bars in competitions like Dual meets.
In 1999 she took part at American Cup with a 13th ranking, a nightmare on beam 7,950 prevented her to place higher. In the 3 on 3 competition she was 3rd with her team giving a good 9,625 on floor. At World Championchips in China she has competed vault, bars and floor (9,456/9,487/9,325).
These pictures has been taken at World Championchips in China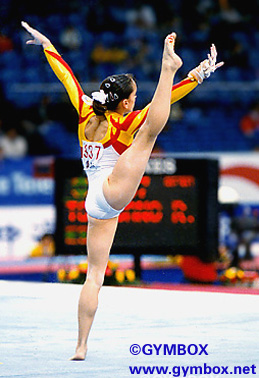 Picture below has been taken at Farewell Party in China