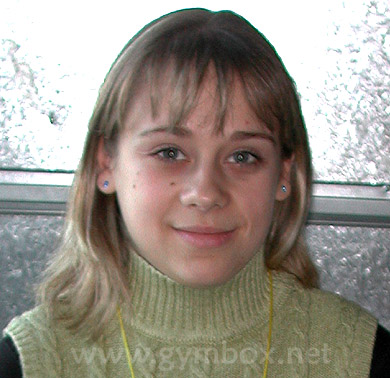 Ljudmilla Ezhova
Born: March 4, 1982
Hometown: Krasnogorsk
Coached by: V. Selifanov, Elogina Galchova

-European Champion on beam in Patras 2002.
-Silvermedallist on beam at World Championships in Ghent 2001
-Bronzemedallist on bars at world Championships in Debrecen 2002
-Bronzemedallist on beam at World Championships in Anaheim 2003
This girl has a tremendous beamroutine. Her routine include an Onodi to front aerial to side somi, some innovative handstandscombinations and a 2 1/2 twist dismount.
First time at Europeans '98 in St.Petersburg she had the possibility to show her fantastic beamwork to a greater public. With winning the bronzemedal on that event, most TV stations shows her in Europe and she gained a lot of fans.
These picture below were taken at DTB Cup in Stuttgart 2004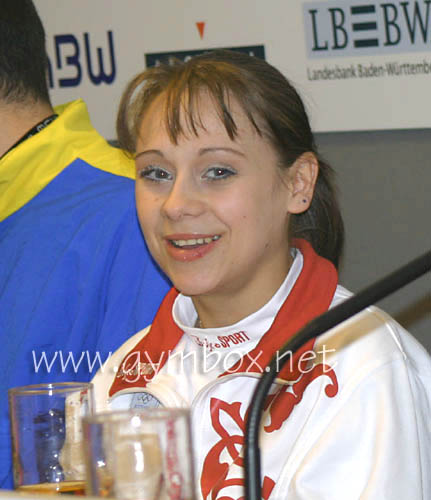 These pictures below were taken at European Championships in Patras 2002
These pictures below were taken at World Championships in Ghent 2001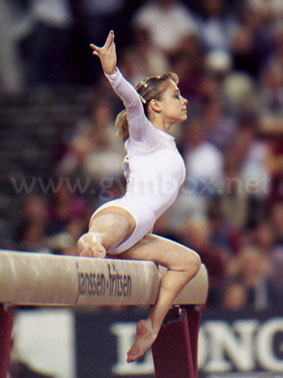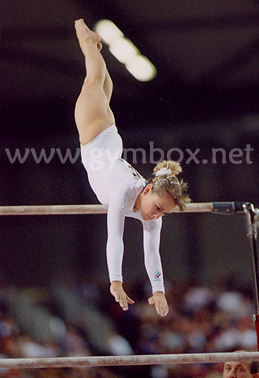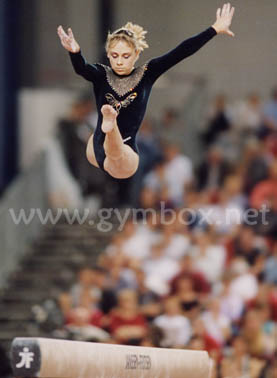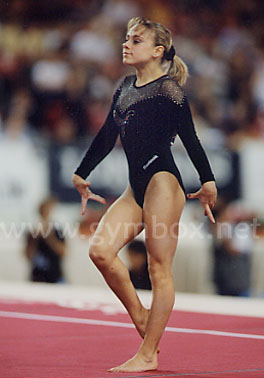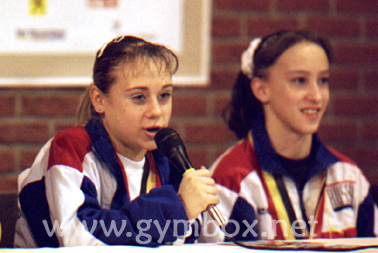 Here are some information given by Ljudmilla at Cottbus Grand Prix in 1999.
What's your favourite event?
Beam.
Favourite gymnast when you started gymnastics?
Svetlana Boguinskaja.
What's your proudest achievement?
World Youth Games 1998, 1st on beam.
Which country impressed you most?
Scottland.
If you couln't do gymnastics, which sport would you do?
Figure skating.
Do you have a hobby outside of gymnastics?
To collect stuffed animals.
In your life outside of gymnastics, what was the most significant event?
Not happend until yet.
If you are at National Training Center, with whom do you share a room?(1999)
Anna Kovalyova.
This picture below was taken at Cottbus Grand Prix 1999, where she placed 5th on beam