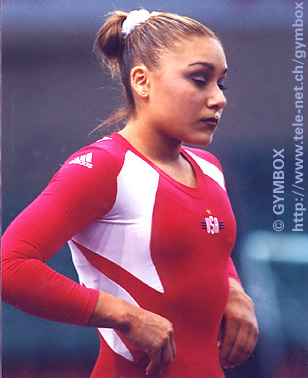 Jeanette Antolin
Born: October 5th, 1981
Hometown: Paradise, California
Coached by: Don Peters
Best event: Bars
Jeanette gave her first international appearance in 1994 with a 15th AllAround place in a junior meet in Avignon (France).

In 1997 Jeanette was the alternate of the USA Worldsteam. In this year she competed in the Gander Memorial (Switzerland).

In 1998 she reached at USA Nationals the 6th place in the All Around. She represented her country at Goodwill Games in the Mixed-Pairs Competition (11th). In Italy she won the Como-Cup and placed second in the Monte Fiore-Cup. Later in this year she started at Arturo Gander Memorial again and placed 7th in the AllAround. At Swiss Cup she reached a good 3rd place on her best event bars (beam 5th and floor 6th).

In 1999 she has competed at American Cup and she was a Member of USA's Pan American Games Team and Worlds Team also. At Nationals, she was injured but came back at Worlds Trials with a good second place.
The pictures below has been taken at Worlds 1999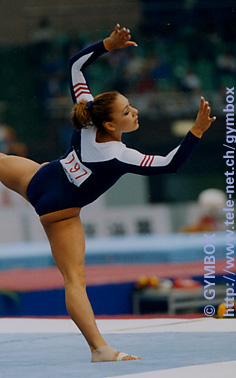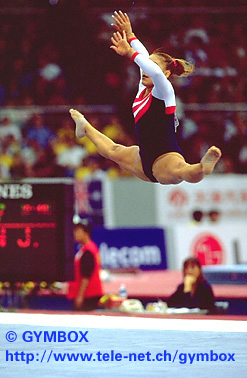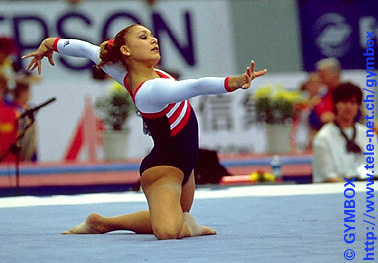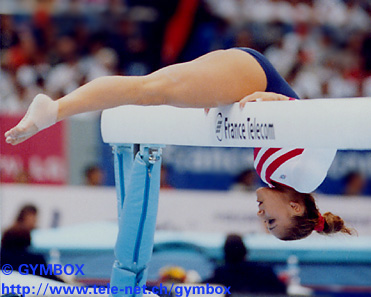 Pictures below are from Swiss Cup 98 left and Gander Memorial 98 right